Ben's Wild Ride
Ben and I rode down through Phantom Canyon just outside of Cripple Creek/Victor, Colorado. Not sure we would have found it if we didn't run into Philip though, a rider from Missouri who we ran into on the way down, around Deckers, I think.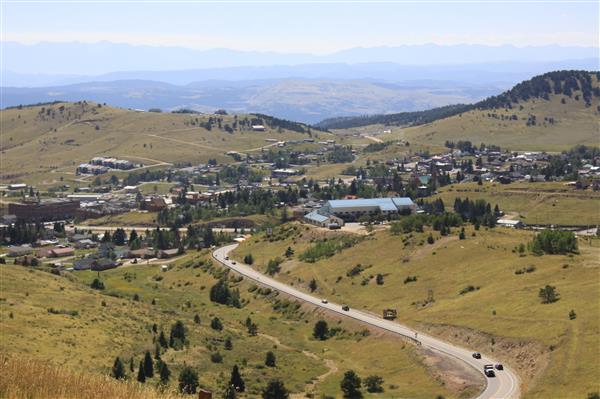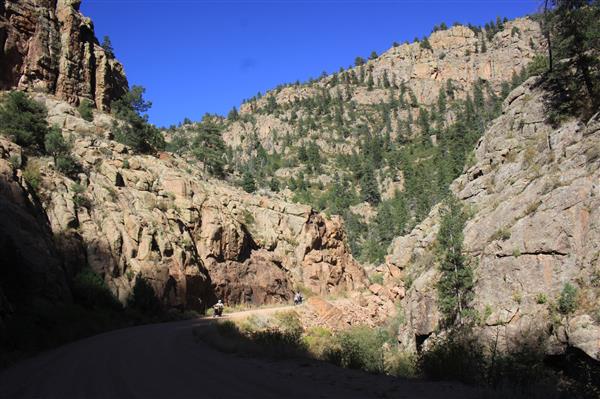 Categories:
Posted by Rob Kiser on September 13, 2019 at 10:38 PM : Comments (0) | Permalink
Ben's Garmin Trax
Copying Tracks off of Ben's Garmin Montana 600
1) Launch EasyGPS.
2) Click on "Receive (from GPS)" icon.
3) Click OK.
So, now I see them in my EasyGPS app, but there's no topo map or anything. So, I save them off as S:\_2019\garmin\Ben_Trax_2019_09_13.gpx
But, the file is too large, so I delete everything except for our ride from today and save them off as S:\_2019\garmin\Ben_Trax_2019_09_13b.gpx
Now, I can upload them onto a map.
Go to http://www.gpsvisualizer.com/
Select your .gpx file.
Click Map It.
Categories:
Posted by Rob Kiser on September 13, 2019 at 9:19 PM : Comments (0) | Permalink
Elevation
Elevation of nearby towns:
Conifer 8,277 ft
Marshdale 7,766 ft
My house 7,483 ft
Evergreen 7,220 ft
Categories:
Posted by Rob Kiser on September 11, 2019 at 9:46 PM : Comments (0) | Permalink